Adjustable reduction pieces and fast installation made Olli Kauppila choose VILPE IO for his
multi-apartment project in Oulu
Oulun Rakennusteho is currently building three multi-apartment buildings in Oulu, Finland. Over one hundred wall elements will be installed on the walls of these buildings, with one wall element for each apartment. In every apartment there is also a ventilation unit, through which the VILPE IO wall element takes in fresh outdoor air and removes polluted air.

The project manager Olli Kauppila chose VILPE IO because its technical properties outperform other similar products on the marketplace. The VILPE IO wall element is also suitable for both left- and right-sided intake and exhaust air solutions.

'An important criterion was that the products were easy to install. Each wall element took just a few minutes to install', says Kauppila.
'The quality of the products is great and the colour is long-lasting'
'The appearance of the VILPE OI products also allows them to blend into the brick wall of the buildings nicely. This is very important, especially when several wall elements are used on the same wall'.

'The product looks good and is barely noticeable on the wall', says Olli Kauppila.

Planners need to carefully consider, case by case, the suitability of a wall element for their ventilation needs. The VILPE IO wall element was deemed most suitable for this project, as the effectiveness of the ventilation unit is superior when long channels do not have to be built between the wall and the roof. The wall element was also considered more cost-effective, as it allowed the living space in the apartments to be more efficiently utilized.

Olli Kauppila has had positive experiences with VILPE's products observing that they hold a high-quality standard.

'The VILPE products are always a safe choice. The quality of the products is great and the colour is long-lasting. The product range is wide and there are products for all duct sizes', says Kauppila.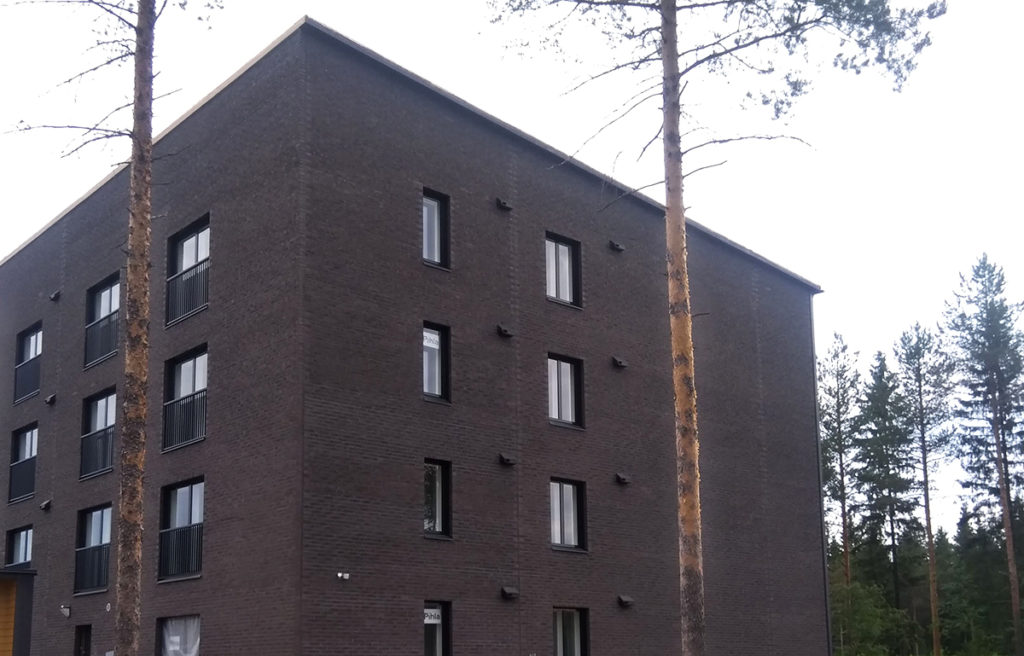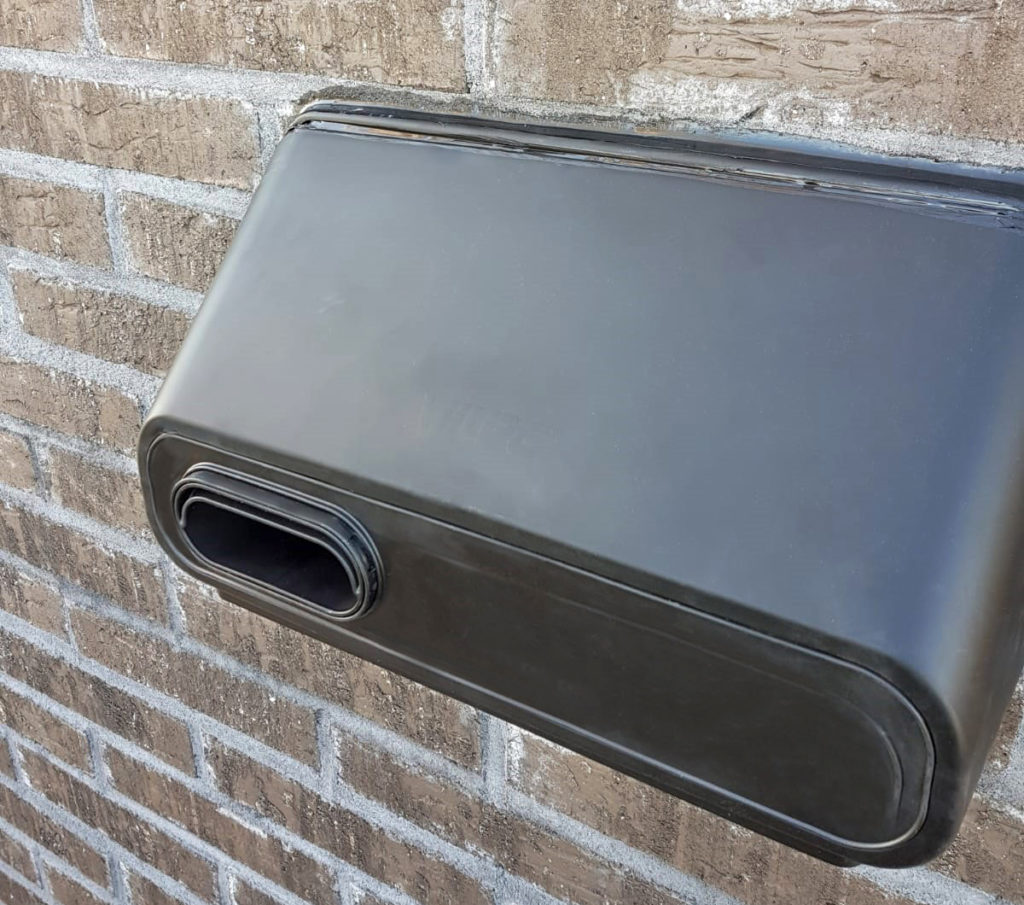 photos: VILPE & Oulun Rakennusteho
Information about the building
Building: As Oy Kiulukankaan Terva, Oulu
Construction: Oulun Rakennusteho Oy
Planning: Oulun Rakennusteho Oy and VVS-toimisto Meskanen
Product: VILPE IO 125 wall element
Object: three multi-apartment buildings, each with 4 floors and elevator
Roof and building material: felt through and brick
Watch this video to learn how easy and fast is to install a VILPE IO wall element.
Read more: