Dahl wants to be a strong local actor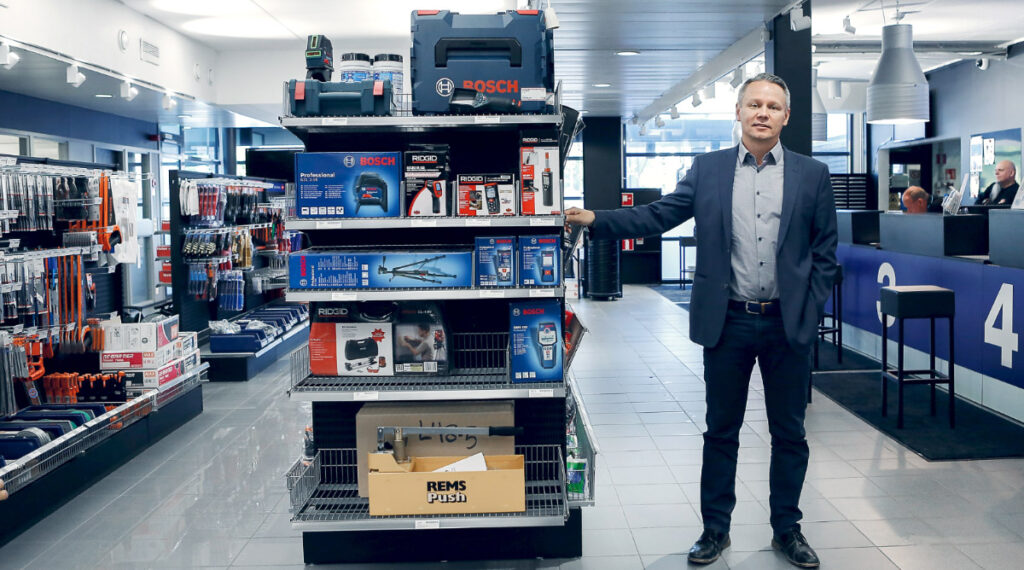 Teemu Korpela, Purchase Manager at the whole sale firm Dahl, thinks the company's success stems from its professional partners and focus on expertise.
"Our goal is to focus on HVAC technology. Our suppliers and customers are also professionals. In other words, we are an actor in a network of professionals", says Korpela.
Dahl operates in over 30 locations in Finland, allowing the company to form strong relationships with its customers and know his or her needs. Korpela considers local presence as one of Dahl's strengths.
VILPE is one of Dahl's partners. Korpela describes the cooperation smooth and well-functioning.
"We share a common understanding about operations and we are able to develop it together", he says.
Demand for personal service
New products are launched all the time. According to Korpela, continuous learning keeps the expertise up-to-date.
"Our goal is to employ trained and professional people. We continuously educate our staff, and for example VILPE educates our sales persons regularly", he says.
Since the product selection is technical, customers often need personal service. Even though product information is available online, many customers still prefer personal and one-to-one service.
"Digitalization has not removed the demand for local and personal service", says Korpela.
Learn more about Dahl by visiting their website.
Read more: