VILPE has been awarded the Achievers certificate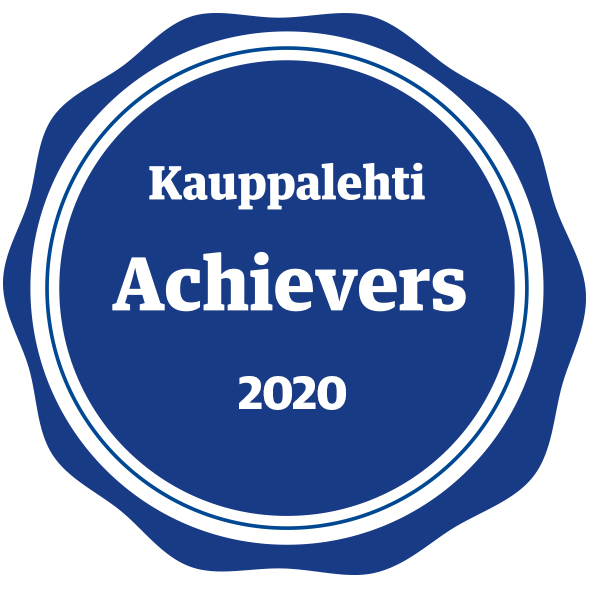 VILPE has been awarded the Achievers certificate in recognition of the company's excellent financial performance. The certificate was granted by Kauppalehti, the leading financial newspaper in Finland. To be classified as an Achiever, a company has to score at least 50 points in Alma Talent information service's Achiever classification. VILPE's scored 79 points, which is considered an excellent result.
According to the CEO of VILPE, Tuomas Saikkonen, the Achiever certificate is a great accomplishment, especially considering VILPE's poor financial situation in the early 1990s when there was a great economic depression in Finland. However, VILPE was able to survive the depression years due to its founder Eero Saikkonen's hard and successful work. After the depression, the finances of VILPE has been stable.
"We have financed all of our investments in products and production technology by ourselves. We are proud to be a financially healthy company. Our partners can rely on us even in times when the global economy is affected by unexpected turmoil, such as the Covid-19 pandemic", says Saikkonen.
The Achiever certificate measures the financial situation of a firm by considering its growth, profitability, financial result, liquidity, solidity and risk tolerance. The certificate states that based on these key figures, VILPE is in the top league among Finnish firms as well as in its own business field. For example, VILPE's turnover grew by 3,9 % and by 3,6 % during the previous financial period.
The Achiever classification was based on VILPE financial performance in 2019.
Read more about the Achievers certificate here (in Finnish).
Read more: