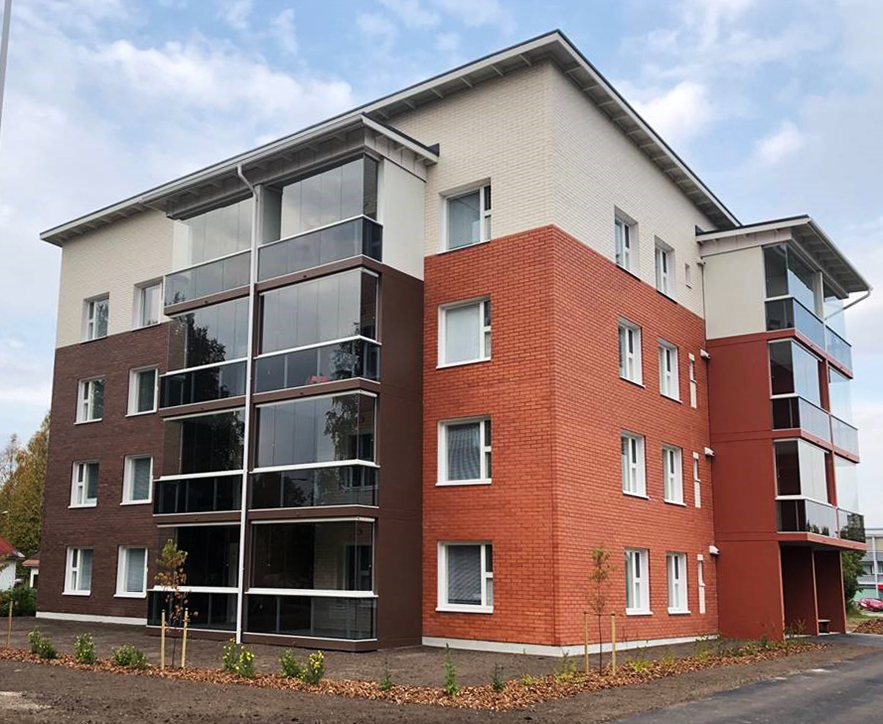 'VILPE IO's technical properties are
carefully designed'
An exterior wall element is a good alternative to more elaborate ventilation systems when one wishes to save space and keep costs low. However, it was important to consider which product offered the best technical solution during the 2019 construction of the multi-apartment complex As. Oy Kuusamon Joukamontorni in Kuusamo, Finland.

One of VILPE's sales representatives assisted Hannu Karjalainen from Juhatek Oy as he selected the best wall element for the project. Twenty-four (24) VILPE IO 125 wall elements were chosen, with each apartment requiring both a heat recovery system (Swegon Casa W3) and an exterior wall element.

'The technical properties of VILPE IO are carefully designed it is particularly helpful that the alignment of VILPE IO's air impeller can be adapted to both left- and right-sided air intakes and exhausts, says Karjalainen.
'There is enough space for intake air and the grille is big enough. The airflow pattern of the IO looks good', he adds.
Colour selection to bring contrast to the wall
Karjalainen has worked in the construction industry since 1985, and he has extensive experience with VILPE products.

'VILPE's products are always of high quality', he concludes.

In the case of Joukamontorni, it was decided that the use of white wall elements would create an aesthetically pleasing contrast to the brick red façade of the building, the white products also matched the white window frames. Additionally, Karjalainen was impressed by the IO's simple, stripped-down design.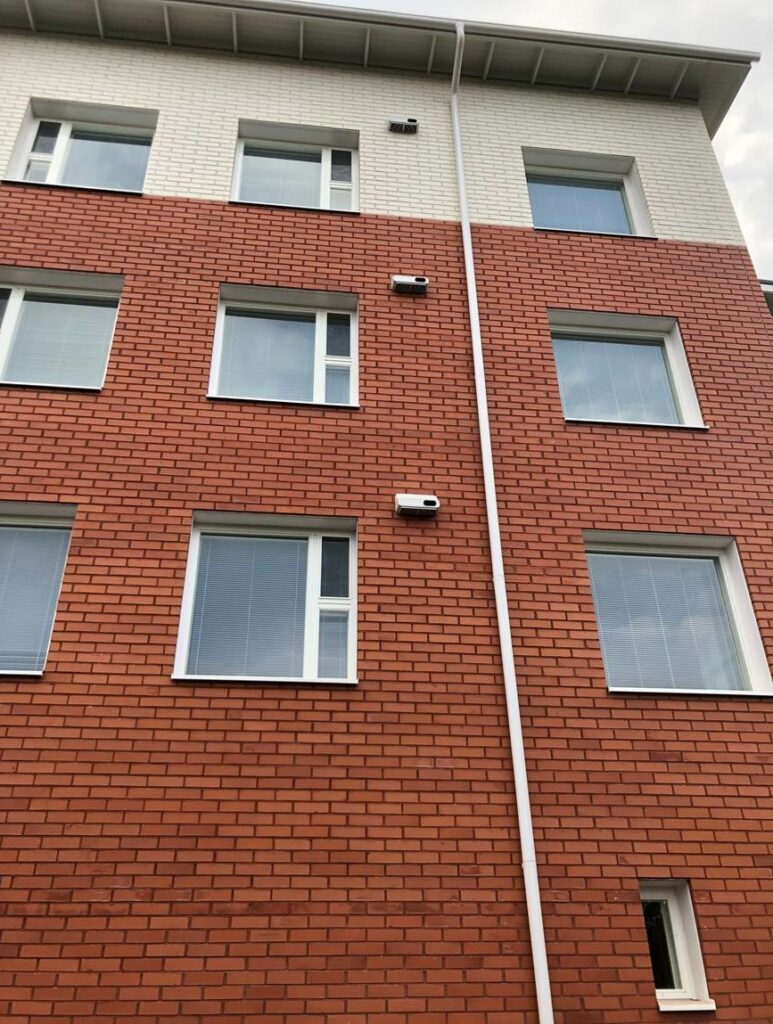 Additional information
As. Oy Joukamontorni, Joukamontie 26, 93600 Kuusamo, Finland
Four-storey, 24 apartments with both garage and parking
Builder: Työyhteenliittymä Joukamontorni (Juhatek Oy and Sähköpalvelu Mustonen Oy)
HVAC installer: Juhatek Oy
Electrical works and planning: Sähköpalvelu Mustonen Oy
Architect: Arkkitehtitoimisto Seppo Koutaniemi Ky
HVAC planner: LVI-insinööritoimisto HM Vuorela Oy
Ventilation: 24 VILPE IO 125 exterior wall elements
Material: Concrete structures, brick walls
Built: May 2018–August 2019
Heating: Water-based floor heating
Watch this video to learn how easy is to install the VILPE IO wall mounted elements.
Read more: