Right pass-through for solar panels keeps your building safe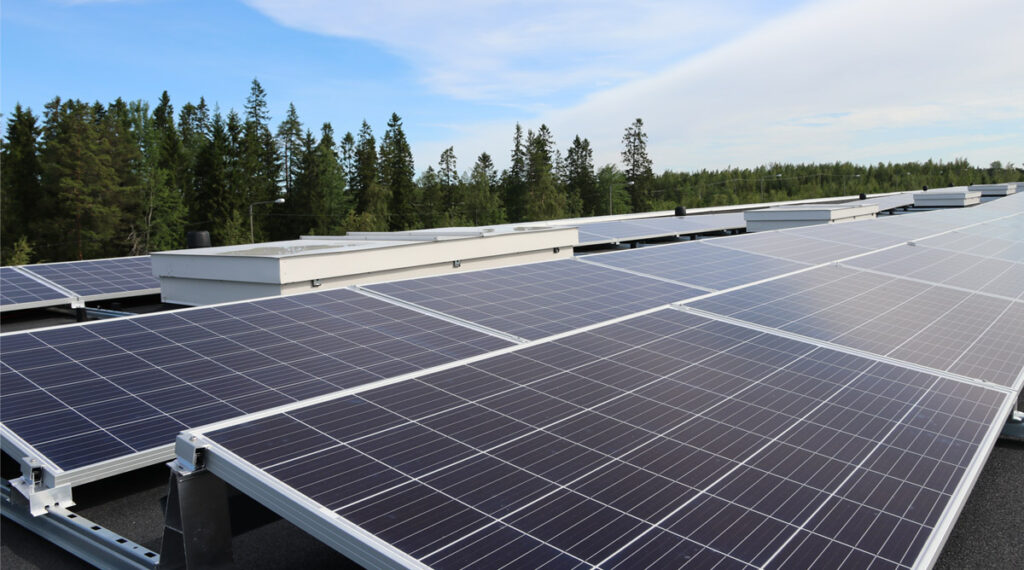 Higher energy prices have increased the demand for solar panels. There are several things to consider when installing solar panels, among other things, the location of the building and the number of panels. It is also important to consider smaller details that seem to be trivial in the moment but that can become important in the future, for instance the pass-through.
The job of the pass-through is to provide a waterproof, safe and flexible solution for passing through e.g. solar collector pipes and cables as well as other smaller pipes and wires from the roof and into the house. The Solar pass-through range includes a solution for all roofing materials.
Decades of experience behind the VILPE pass-throughs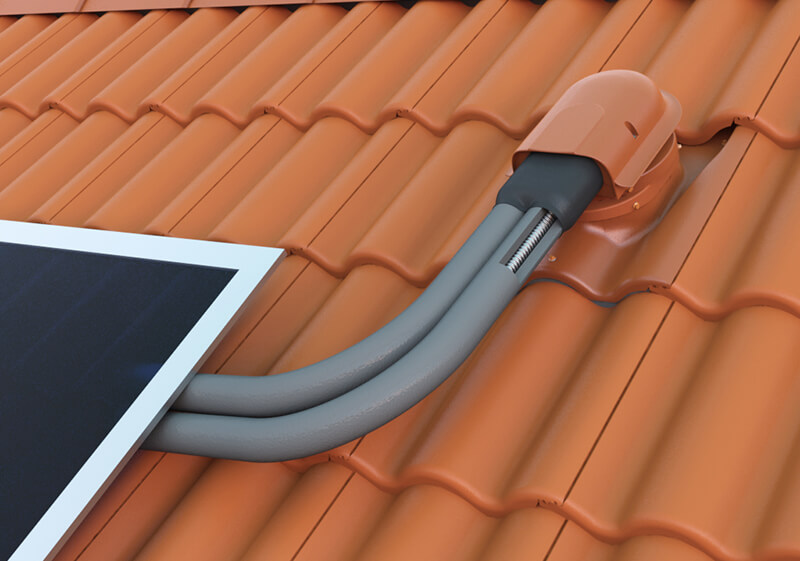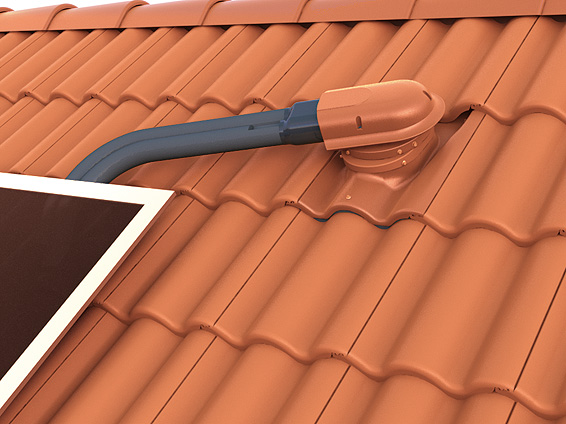 VILPE has developed and manufactured pass-throughs of the highest quality for decades. The Solar pass-throughs include a preattached coupling ring. Furthermore, the pass-through set includes a flange, a cover, a shrinking tube and the screws needed for installation. The size of the pipe hole in the front of the Solar passthrough is 100 mm x 60 mm. For ø 4 – 50 mm cables and wires there is also separately available Solar Cable Sealing.
The cover of the Solar pass-through is detachable, which facilitates service procedures of the pipes. The flange and the cover can be turned sideways 90 degrees to the direction of the pipes. This facilitates the installation and ensures a safe passing through.
The Solar Cable Sealing makes the pass-through even more waterproof
The Solar Cable Sealing is separately available for the Solar pass-throughs. With the Cable Sealing, also the smallest ø 4 – 50 mm cables and electric wires can be taken completely waterproof through the roof. The Solar Cable Sealing is shared in two parts, the other has opening size ø 4 – 50 mm and the other ø 38 – 50 mm with four ø 4 mm openings on the top.
The openings are cut into the right size for the needed cable, wire or pipe. The Solar Cable Sealing is made of tough and flexible technical rubber material. It is joined to the Solar pass-through with an included weatherproof fastener.