A new way to reward employees: VILPE gives everyone a week's extra vacation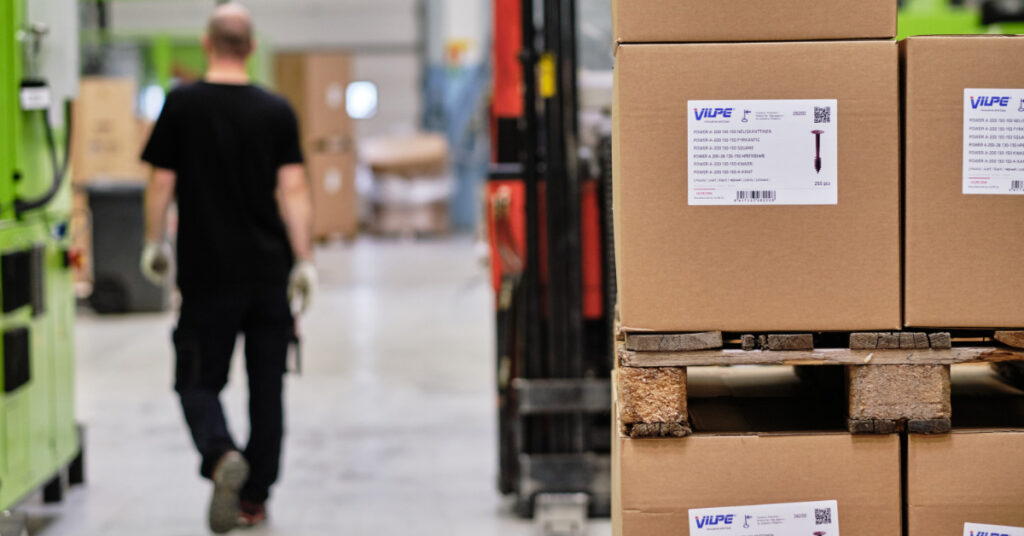 VILPE Oy's employees are to be given a week's extra paid leave during this year's Christmas period, from the 27th to the 31st of December 2021. This leave is available to all personnel, regardless of their position. The company, which manufactures ventilation and specialist roofing equipment, has approximately 120 employees in Finland and approximately 60 employees across its foreign subsidiaries.
Through this additional paid leave, the company wants to support its employees' emotional and mental well-being. The idea for the initiative came from Tuomas Saikkonen, VILPE's CEO.
"I noticed on LinkedIn that a few American companies had done this recently. That's where the idea came from. Everyone gets a holiday, whether they work in production or in an office, in Finland or abroad," Saikkonen says.
The holiday week is VILPE's reward to its employees for the company's growth in the midst of the exceptional circumstances caused by the pandemic.
"Our company's net sales have grown by over EUR 5 million during the pandemic. At the same time, the exceptional containment and distancing measures caused by the pandemic have put a strain on everyone. Our personnel have also had to stretch, and stress has increased," Saikkonen says.
A busy autumn and increased recruitment
According to Hanna Vanhala, HR Officer at VILPE, the increase in net sales is reflected in the fact that the company has had to recruit a number of new employees—including, for example, in its production department.
"Recruitment continues, and we still have several positions open. Our total number of employees has grown from less than 100 employees a year ago to around 120 now. Despite this spike in recruitment, all of our departments have been very busy recently. That's why it's important that everyone gets a proper Christmas break. The Vaasa region suffers from a shortage of talent in some places, and extra paid leave is also one way to differentiate ourselves from other employers," Vanhala says.
Although there has been a lot of work to do during a busy autumn, making the decision to provide the holiday was easy.
"We need to take action to continuously ensure that we maintain a competent and motivated team. At such an exceptional time across the world, we want to take care of people's well-being. Without it, we will not be able to deliver quality to our customers," Saikkonen says.
Thank you to employees
With the whole company closed during the Christmas break, nothing should interfere with the holiday.
"In this way, we would like to thank our whole organisation. When everyone has had the chance to calm down and relax during the Christmas break, next year will start even stronger," he continues.
This is the first time that VILPE's employees have been rewarded with an extra week's holiday, and the company does not know whether other organisations in Finland have done anything similar. Annual holidays in Finland tend to be longer than those in the United States, for example, so companies here may not yet think such gestures are necessary.
The background to this decision also includes the fact that VILPE has itself committed to donating not only money, but also time, to charity. In the same way, a financial bonus is not the only way to reward its staff–they can also be given more of their own time. VILPE wanted to give something of value to its employees as a thank you for contributing to its strong growth during challenging times, and that's exactly what this paid holiday period represents.
More information:
Tuomas Saikkonen
+358 50 537 6724
CEO
VILPE

Hanna Vanhala
+358 20 123 3241
HR Officer
VILPE