Digitalization has facilitated business for Onninen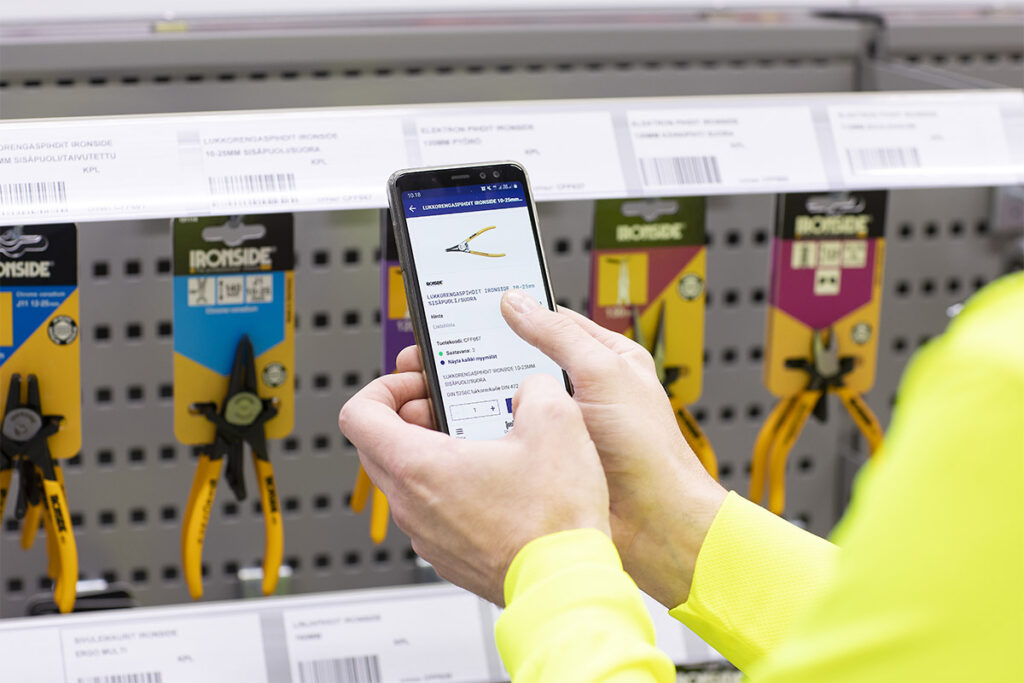 The whole sale firm Onninen has been in the building industry since 1913. The building industry is in constant change. Construction and building engineering today have become more and more technically sophisticated and automated and the work itself has become more hectic.
"Today, people work under a strict time-schedule and construction sites are very crowded the same time, requiring well-functioning logistics on the site", says Markku Vauhkala, International Category Director of Ventilation Products from Onninen.
During weekdays, Onninen's logistics service delivers goods all over Finland and the deliveries usually arrive the next day. In case a customer needs something urgently, it is also possible to arrange faster deliveries and deliveries during weekends.
"Increasing digital sales does not replace one-on-one customer relationships"
Digitalization and increased e-commerce have changed the building industry. The popularity of Onninen's web shop and mobile app are clear signs of this. Onninen's digital services continue to grow strongly. One of the reasons for the success is that customers can easily check availability and product prices in shops.
Despite efforts to digitalize, the company has over fifty Onninen Express stores in Finland and the number of shops is increasing every year.
"The e-commerce is growing but it does not replace the need for personal and one-on-one customer relationships and contacts. Locality is definitely a strong success factor", Vauhkala says.
Locality is not the only advantage. Onninen has a long tradition, very extensive warehouse product selection and strong know-how of the building business. Onninen and VILPE have cooperated for a couple of decades.
"We have common goals and we are both able to benefit from our cooperation. Our cooperation has always been excellent and we will continue to develop and improve together", Vauhkala says.
Learn more about Onninen by visiting their website.
Read more: