VILPE IO blends beautifully into the wall of this wooden multi-apartment complex
The Finnish building company Prorak Oy decided to use the VILPE IO 160 exterior wall-mounted exhaust and intake air solution for a multi-apartment complex in Vaasa, Finland. As the house did not have a stairwell, where one would be able to build ventilation ducts to the roof, Prorak came to the conclusion that an exterior wall-mounted solution would be the best for this project.
Prorak Oy perceives that there are several benefits for using the VILPE IO solutions for new buildings.
"They are easy to install. It is also very practical that one product can handle both exhaust and intake air. Also, we do not have to build ventilation ducts and install pass-throughs", says Laura Kaukonen from Prorak.
VILPE IO also have several other good properties. The same unit can be used with both left- and right-sided intake and exhaust air solutions and it has an excellent water separation ability.
The exterior wall is made of red wooden panels. Prorak decided to use VILPE IOs in one of the standard colours (red), to get a unified look and blend seamlessly into the wall.
As the house is a small multi-apartment complex, three sewer ventilation pipes from VILPE were used. The house has got two floors with a total of six apartments.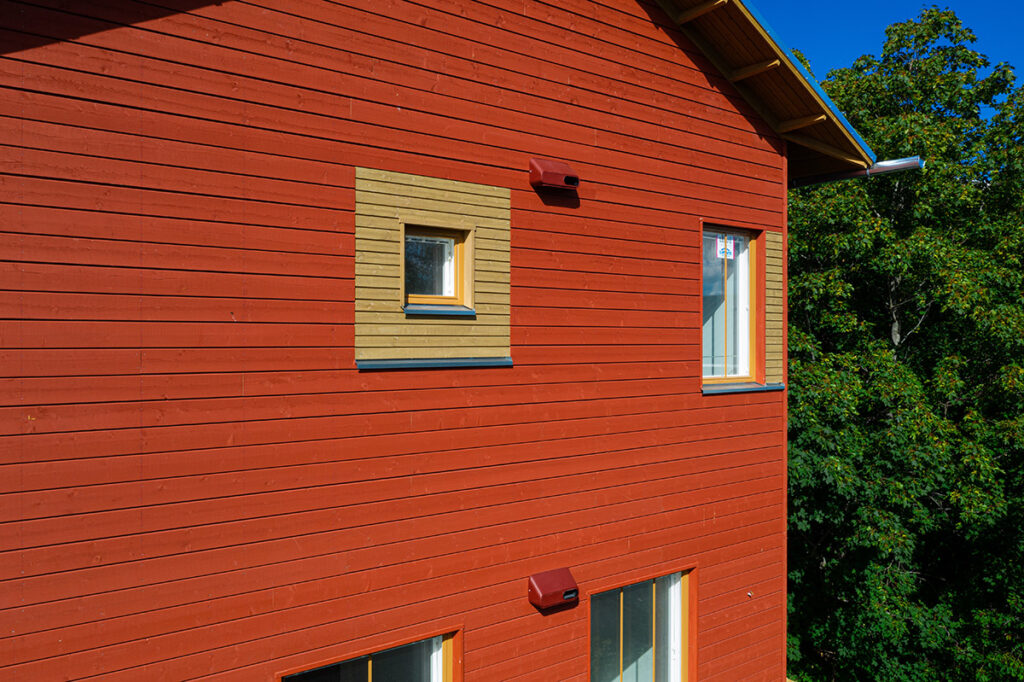 House: Asunto Oy Huvilakatu 18 in Vaasa, Finland. Ready in November 2020.
Roof material: standing seam metal roofing
Walls: Wooden panel
6 apartments. On the first floor and cellar there are three apartments (74 m2) and on the second floor there are three apartments (39 m2).
Ventilation unit: Airfi Model 60
Ventilation: Wall element for exhaust and intake air. VILPE IO 160 (6 pieces). Also, three sewer ventilation pipes from VILPE.
Builder: Prorak Oy
Read more: