Smart roof removed more than 3,000 litres of moisture during a year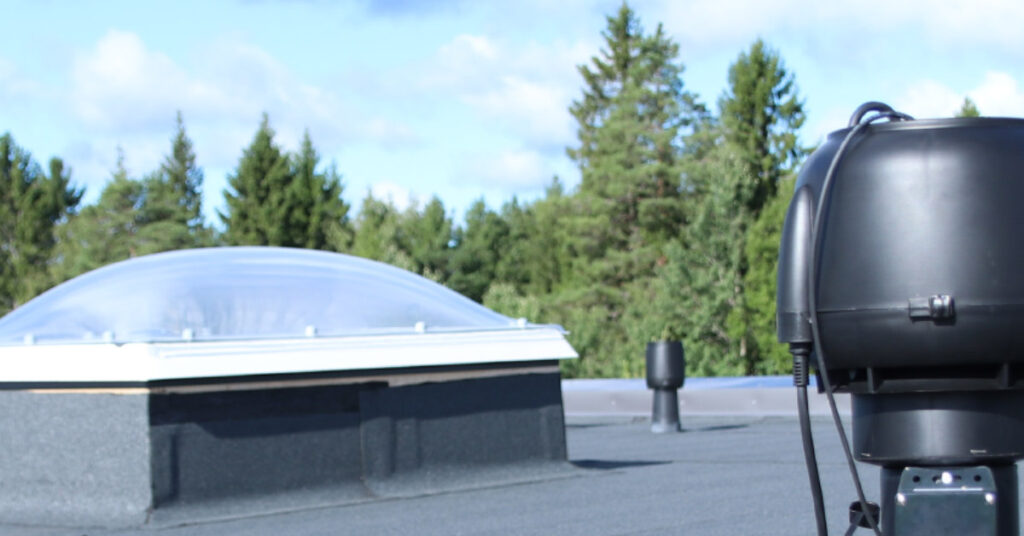 In September 2020, the VILPE Sense smart roof system was installed in an older industrial property with a sloping felt roof in Vaasa, Finland. This smart roof system monitors roof structures and removes moisture from a total area of about 500 square meters.
Moisture is removed whenever conditions are correct
During the year after it was installed, the smart roof removed about 3,200 litres of moisture from this roof; the building's former passive air circulation system had removed just under 500 litres of moisture in previous years. The difference is significant because the Sense smart roof automatically removes moisture from roof structures as and when it is necessary.
Sense therefore optimizes the amount of time its ventilation system is actually used, in contrast to passive air circulation systems. Roof structures are naturally well-ventilated when conditions are sufficiently dry and, in humid weather, the ventilation of the structures correspondingly decreases. For this reason, a smart roof is a sensible and effective way to remove moisture from structures.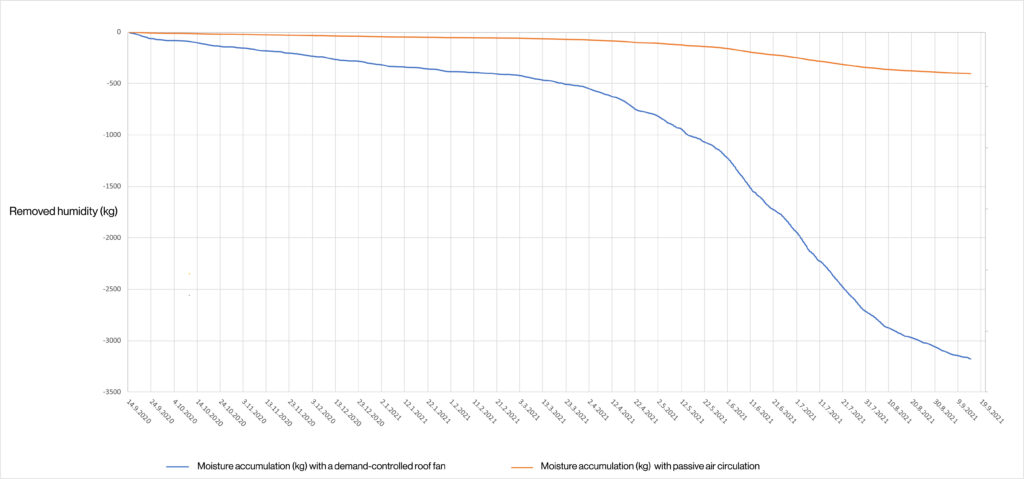 The blue curve below represents the moisture removed by the smart roof, and the orange curve represents corresponding figures for passive air circulation. These calculations take into account, among other things, airflow, average pressure difference, and humidity levels. The graph shows that, during the winter, moisture is removed fairly evenly by both ventilation systems. On the other hand, far more moisture was removed by the Sense system during late spring and summer, as conditions became much more favourable for ventilation and moisture removal at this time.