VILPE fan merchandise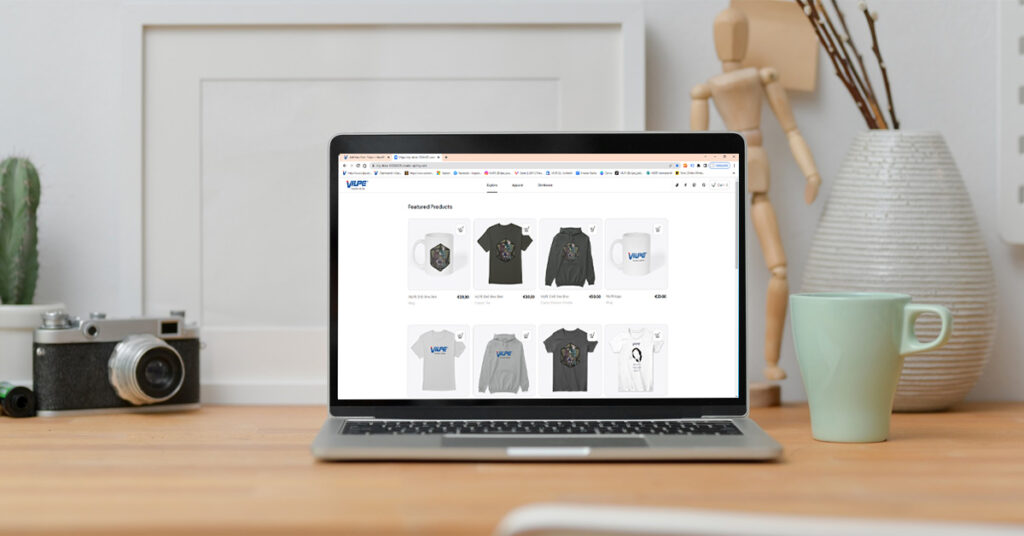 Important information to all VILPE fans: Would you like to have t-shirts or hoodies with Kirill's picture? Or perhaps a VILPE logo mug? Make your way to our web shop at vilpe.com/merch
The start of the web shop was the demand on TikTok and the company's desire to do good.
"We had an idea to raise money for charity by playing Dungeons & Dragons with colleagues and the game was streamed live on Twitch and TikTok. The viewers got to buy VILPE hoodies, t-shirts and mugs and the profit went to charity", VILPE's Marketing Manager Katarina Hellén says.
After the charity live stream, VILPE wanted to keep the web shop operating but the profits do not go to charity anymore. VILPE has over 90 000 enthusiastic followers on TikTok. For example Kirill, who works as a Technical Marketing Designer, has had lots of fans by telling about his life.
Link to the web shop: vilpe.com/merch