Unique products call for unique production solutions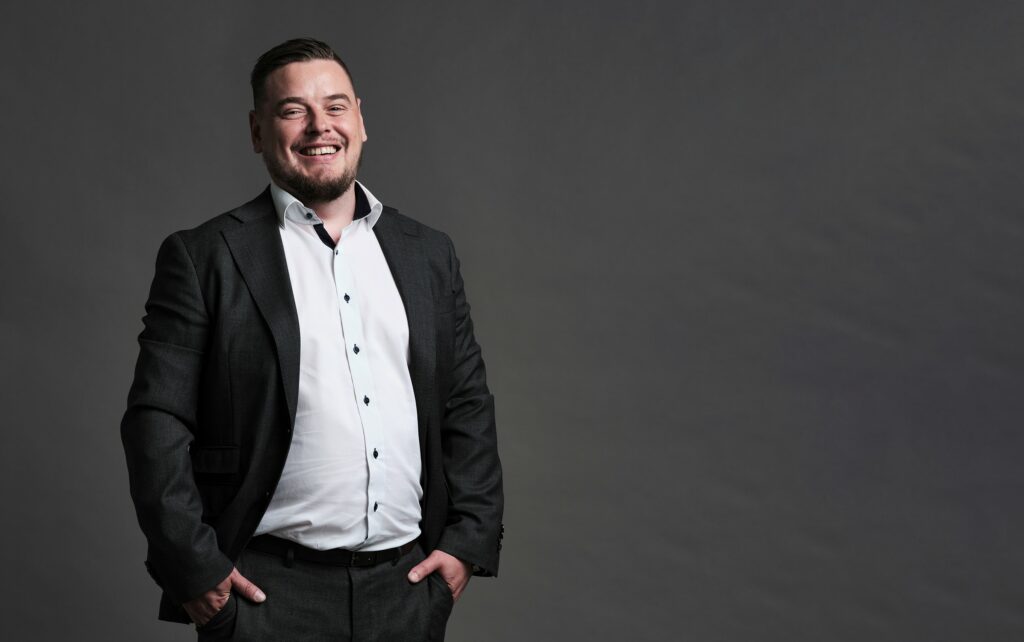 VILPE's automation solutions enable efficient production and better workplace ergonomics. According to Production Manager Harri Heiskanen, the future will see the company increase its degree of automation and the role of AI. One central goal in production and the warehouse is to increase transparency between the various parties.
VILPE uses a comprehensive range of different automation solutions in its production and warehousing. Various kinds of robots, such as linear robots integrated to the plastic manufacturing machines, robotic arms and assembly robots, work in production. In the warehouse, tools such as automatic wrapping machines facilitate work.
The company has purchased new machines frequently since the early 2000s. The first robot, purchased in 2002, is still in use.
"We develop a lot of our equipment ourselves. Our R&D designs unique products which often call for unique production solutions", says Harri Heiskanen.
The equipment also requires active monitoring and maintenance. Employees work in one and a half shifts, and some of the plastic manufacturing machines may run on a 24-hour basis requiring a duty officer. The majority of repairs are carried out by the company's own personnel. According to Heiskanen, the firm will increase its maintenance efforts even further because well-planned maintenance reduces the need for laborious repairs.
Efficient production with top-notch occupational safety
Production aims to invest in its employees' skills and cost-efficient, low-emission manufacturing. The company also monitors and improves its production and storage processes using various indicators. These indicators are being developed continuously, and more are being created.
"One central goal is to increase transparency in production and storage. We plan to inform our employees of the key indicators so that they know that by doing certain things and pulling together the company can achieve its strategic goals."
Heiskanen emphasises that while the company needs to achieve its strategic goals, daily operations are also important.
"At the moment, we are paying attention to people's physical and mental stress factors. We plan tasks so that they are safe to carry out. We facilitate their execution with tools such as high-level order pickers and stackers, transport equipment and hoists", Heiskanen says.
When VILPE started out in the 1980s and 1990s, work was more physical than it is now. Pallet jacks were just about the only tool available, and people carried goods by hand. Information technology was not yet available.
Heiskanen is pleased that the company's growth has made it possible to invest in technological solutions and warehousing over the years. In 2012, VILPE extended its warehouse and adopted a so-called centralised warehousing system that has made warehouse operations more efficient. The production facilities have expanded, too – and more extensions are planned.
The significance of information technology is growing
In the future, the company will increase its degree of automation further, which means that the portion of supervision will increase. As an example, Harri Heiskanen mentions that the company is going to adopt automatic forklifts. However, warehouse automation requires developing the existing software to provide reliable data, which can then be used to integrate various systems for automatic control. The importance of reliable and transparent information is highlighted in supply chains.
"Companies are already competing not just against other companies but against supply chains. The company with the best chain gains a significant position in the market. The transparency of various interfaces plays a key role in this", Heiskanen says.
Heiskanen mentions that AI-based neural network technology will be one of the solutions adopted in the future. It can be used to design better routing in internal logistics, warehouse picking systems and in outgoing and incoming logistics, for example. The data helps to predict the future better and improve sales forecasts for example.
"I hope the world can keep up with technology at this point. It's no use simply waiting – if it seems that things are not happening then we have to start doing them ourselves", Heiskanen says with determination, referring to the philosophy of continuous improvement and unique production solutions at VILPE.
Read More: