Many fields combine their know-how in R&D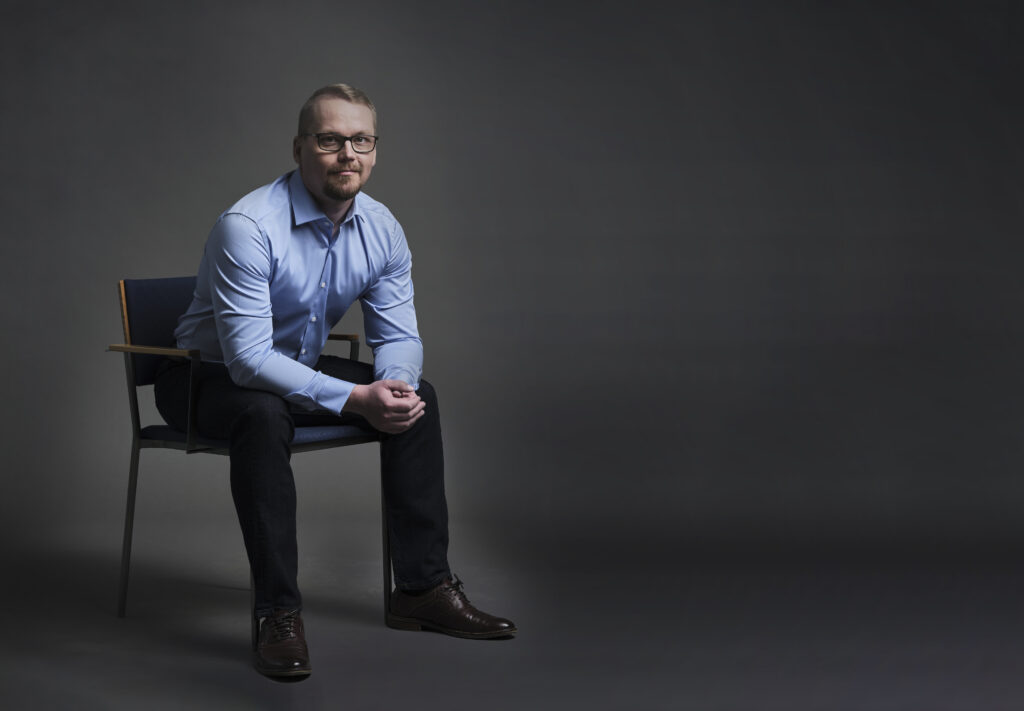 One of the cornerstones of VILPE's success is its innovative research and development (R&D) department which the company has invested in throughout its 45-year history. Research and Development Director Veli-Pekka Lahti sees that R&D is aiming to take the construction industry forward in cooperation with customers.
Veli-Pekka Lahti has more than 10 years of experience with R&D at VILPE. He says that while R&D has changed significantly over the years, coming up with new ideas remains at its core. However, the activities around brainstorming have changed.
"Our operation has become more systematic and has been continuously developed. We have implemented various systems, such as quality control and enterprise resource planning systems. The role of strategic thinking is constantly increasing, and the company has involved other departments more closely with R&D. I think we have taken steps in the right direction, and many areas have certainly reached completion", Lahti describes the change.
12 professionals from various fields
VILPE has fostered the R&D mindset since it was founded in 1975. R&D operations began on the basis of practical experience when the company wanted to replace existing products with better solutions. VILPE's first products included fasteners, flange gaskets and underpressure air vents for flat roofs.
In 1984, R&D gained new impetus when the company's factory was completed and VILPE started its own production. Over the years, the company's product range has expanded from flat roofs to steep roofs and walls.
The R&D team has grown, too. From the early 1990s to the early 2000s, the company had only two people developing new solutions. Currently, there are 12 professionals from various fields working full time in R&D.
"The challenge is that we operate in construction, waterproofing, roof and wall structures and the HVAC industry – all these require different types of know-how. The aims and challenges of our products vary tremendously, too. This is why we try to find as much know-how as possible: our team has expertise in construction, electrical engineering, HVAC, technical production, mould making and plastics. We are one of the few companies that can combine all of these. We have a great, inventive crowd", Veli-Pekka Lahti comments.
Customer needs at the core
VILPE's R&D is based on the idea of solving a challenge or problem faced by the end-user with a new product. Therefore, cooperation with customers is paramount to ensure that the products correspond to what was requested. R&D also calls for extensive know-how from customers.
"Sometimes R&D involves detecting a shortcoming in the market or a risk in a building. This is when we develop a totally new product. An example of this is VILPE Sense, which has been an extremely interesting and educational project", Veli-Pekka Lahti says.
Over the years, VILPE has introduced several new solutions and improved its existing products. Lahti recalls VILPE FLOW in particular. Its production involved adopting new kinds of tools and manufacturing methods. He has also found various customer projects interesting: one joint effort with a customer was the VILPE Scoop exhaust vent, which was developed for the market in Central Europe.
According to Lahti, R&D will concentrate more and more on smart solutions and, for example, wall products. A particular area of focus will be developing R&D itself. Lahti also wants to solve challenges by even closer cooperation with customers.
"Customer projects are extremely satisfying and rewarding. They benefit everyone, with both the customer and us getting something out of it. This way we can take the industry forward together", Veli-Pekka Lahti says.
You can read more about our product development process here.
Read more: