JanLa considers sustainability as a competitive advantage on the market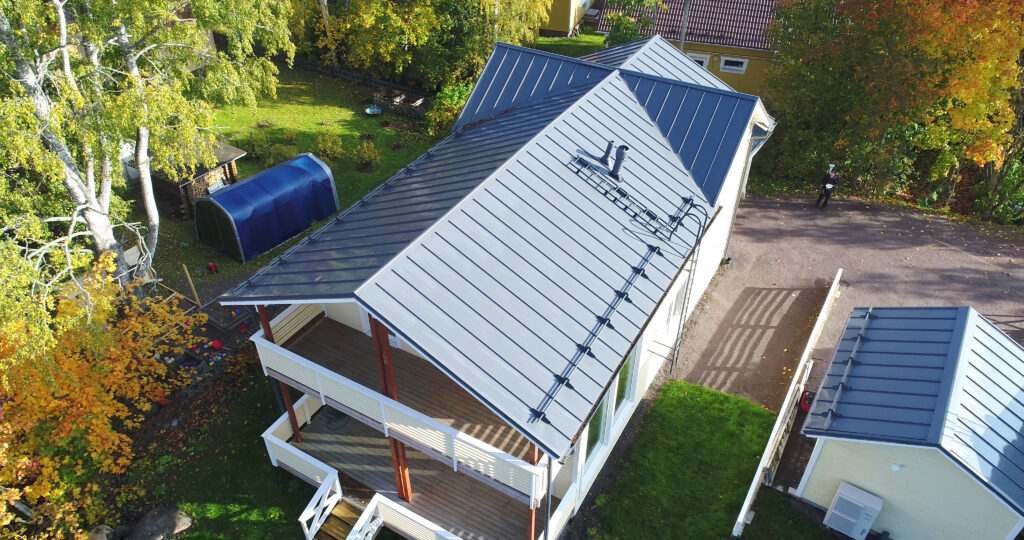 A strong focus on quality products is a common denominator for the business of VILPE and JanLa. JanLa is a wholesale firm within the building sheet metals business. Since quality is the first priority of both companies, cooperation has always been easy.
They have together developed pass-throughs for JanLa's Jalo standing seam metal roofings as well as JL Lux/Grand tile roofing sheets. In addition to a strong focus on quality products, excellent technical service and reliable deliveries have made them a leading wholesale firm of building sheet metals in Finland.
"People consider green values"
In Finland, JanLa was the first company to be accepted as a SSAB's Greencoat partner. Green values and sustainability are important for the company. Its steel metal roofings are made of recycled high-quality steel which is manufactured ecologically and with technical durability. The steel coating is based on Nordic rapeseed oil. Other advantages of steel roofings are lightness, fire safety and waterproofness. This roofing is also easy to maintain and keep clean. The most popular JanLa products are standing seam roofings.
"The covid-19 pandemic has caused a disturbance on our market but I hope and trust that green values are becoming even more important for people. The future of steel roofings seems bright," says Janla's CEO Janne Lahtela.
In spring 2020, the company was awarded with the Key Flag symbol as a sign of Finnish work.
"It is important for us to manufacture Finnish products made of Finnish material", Lahtela states.
JanLa congratulates VILPE for its success and wishes happy 45th anniversary!
Learn more about JanLa by visiting their website.
Läs mer: