The modern VILPE FLOW model has replaced the traditional cowl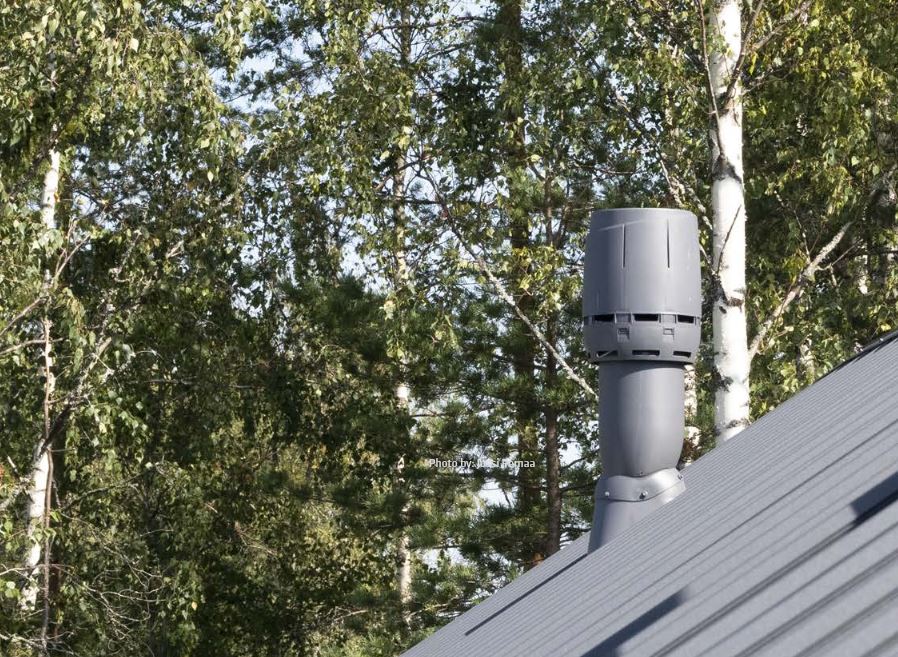 The VILPE FLOW products have replaced products with the traditional VILPE cowls. These products include exhaust ventilation pipes, Alipai underpressure air vents and most of the roof fans.
This means that we primarily store FLOW exhaust ventilation pipes, Alipai FLOW underpressure air vents and FLOW roof fans in the warehouse. If one wishes, it is still possible to order products with the traditional cowl. These products are only manufactured when ordered. However, we do recommend selecting FLOW products due to their technical superiority and sold at the same price as products with the traditional cowls.
FLOW products have several improved technical features, e.g. a low pressure loss, which reduces the energy consumption of the ventilation unit. In addition, the VILPE FLOW roof fans have EC motors and an integrated service switch.
Technical features
• Excellent water separation
• Up to 40 % less pressure loss
• Redesigned modern aesthetics
Watch this video to learn more about the VILPE FLOW product series (English subtitles available).
Read more: