With special colours to suit customer wishes, VILPE IO blends into a façade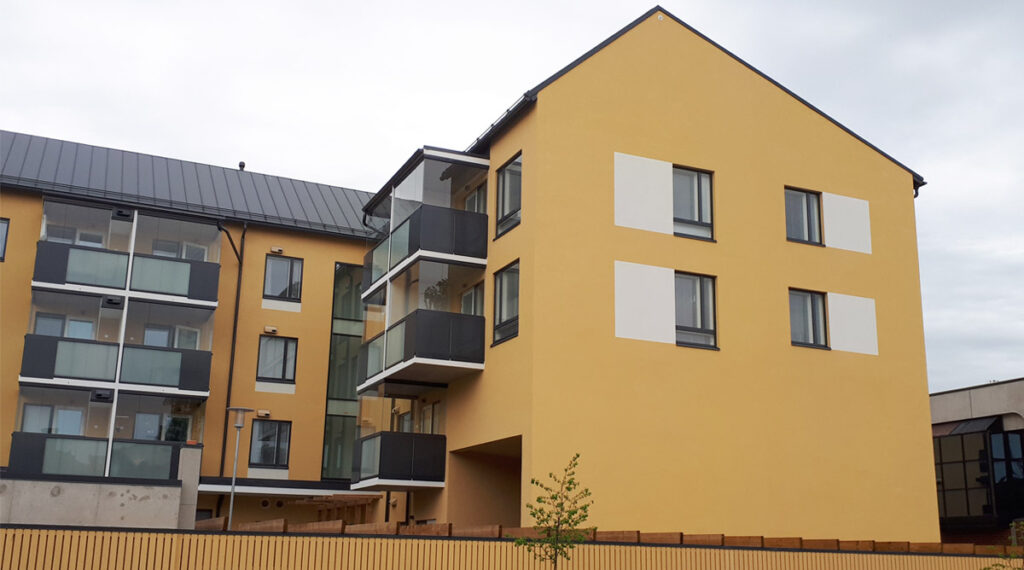 When a building's façade requires ventilation products in just the right colour, they can be manufactured according to the customer's wishes. Niemenkulma, for example, a building in Kokkola, Finland by the housing company Lakea, had VILPE IO wall elements made in special colours to match the building's historical surroundings.
Niemenkulma neighbours a museum quarter with old, plastered buildings, and this historical setting had to be considered in building design. Two apartment buildings were built on the site: one is terracotta and the other is straw-coloured. Architect Jukka Laaksonen of the firm Laatio chose these colours in accordance with the neighbouring buildings.
The apartment buildings have a dwelling-specific ventilation system, where fresh air flows in and stale air out through VILPE IO products. VILPE's expanded colour selection did not have a matching shade for the terracotta-coloured building, so the VILPE IOs were manufactured in a special colour according to the customer's wish.
"Getting the ventilation products in a special colour was essential for the end result. Products that are too conspicuous on the façade can be distracting," Laaksonen says.
"I am happy with the result"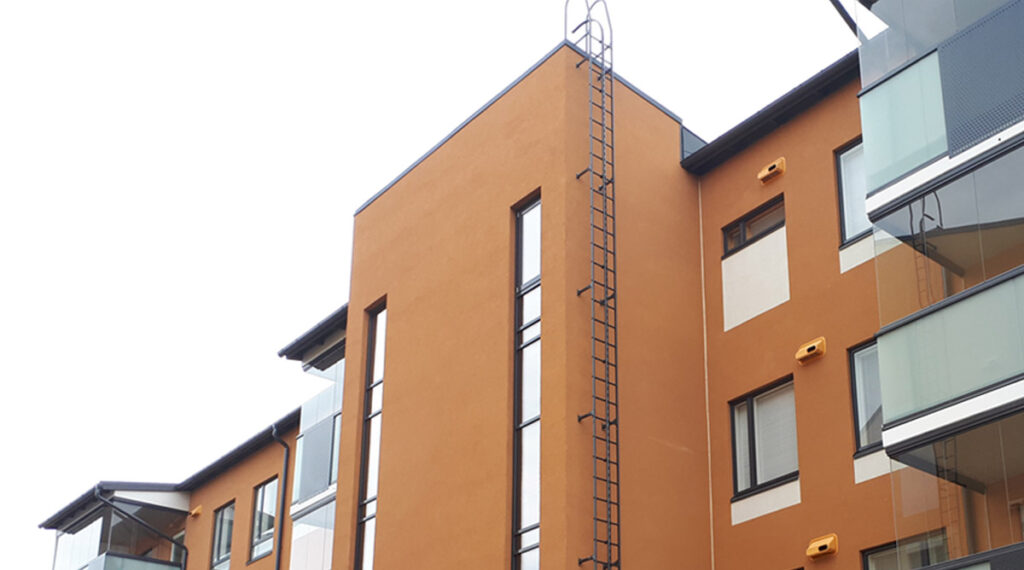 VILPE's production sought out shades which were closest to the customer's and architect's wishes. Once they had approved the shade, VILPE IOs were manufactured in the colours RAL 1001 and 1034.
In the Niemenkulma building, the ventilation products were deliberately not highlighted.
"In a historic setting, the ventilation products need to be discreet and in keeping with the colour scheme. I am happy with the result," Laaksonen says.
"If you visit Kokkola, it is worth visiting the site to see how well this new building blends in with the old architecture and surroundings. If a customer is interested in special colours for a project, I and my colleagues in the VILPE sales team are here to help," says Tuula Liikanen, Sales Manager at VILPE.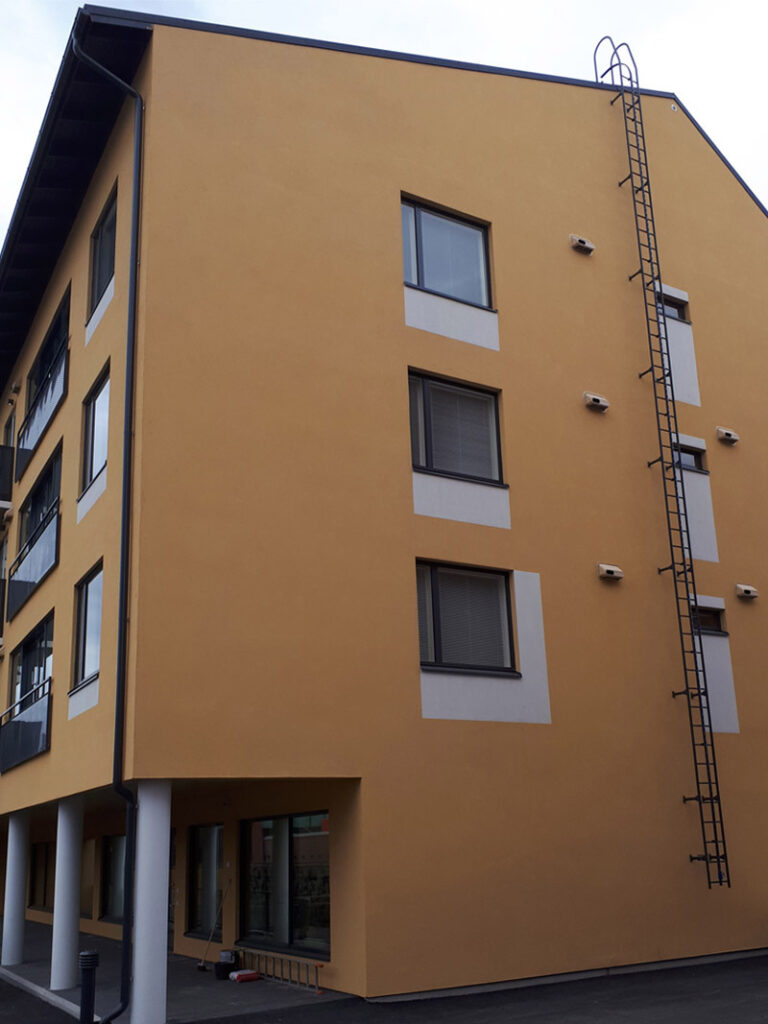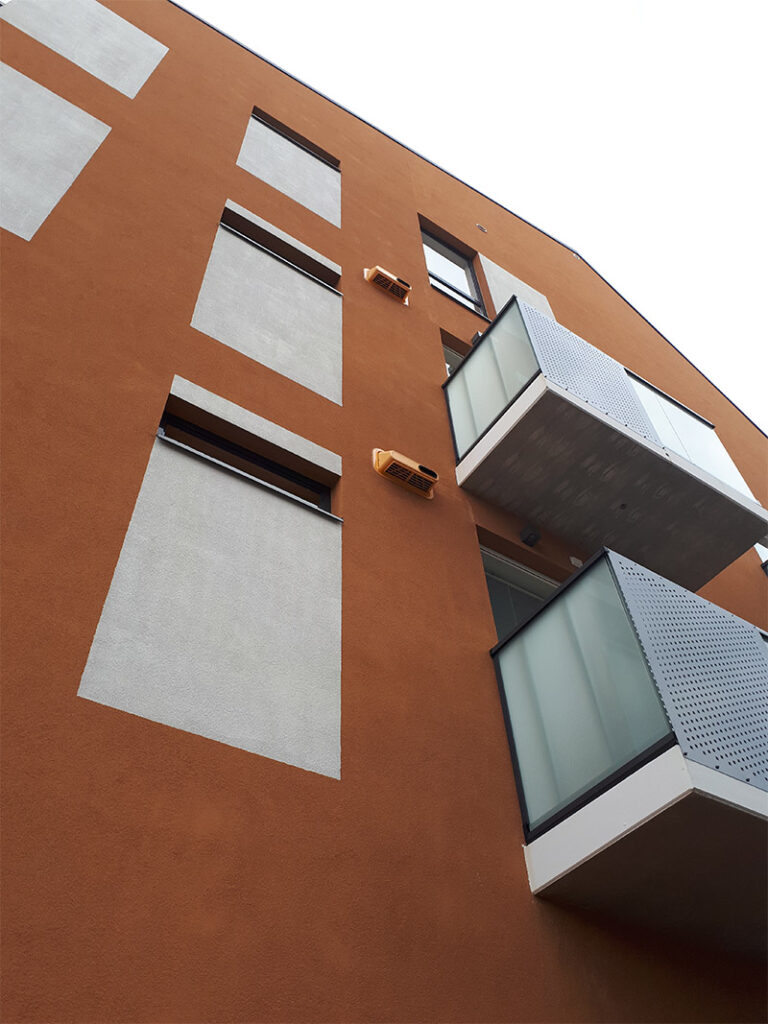 Does your building need VILPE products in special colours? Please contact the VILPE sales team (sales@vilpe.com) to get a project-specific offer. Products in special colours are priced on a case-by-case basis, and have a longer delivery time than standard colours. The final price will depend, for example, on the number of products.