Historical building renovation with a VILPE roof fan and pressure controller
A historical tenement house in Wroclaw, Poland recently required a thorough ventilation renovation. The house, built before the Second World War, still had its original ventilation system, which was not suitable for modern living standards. For example, there were no ventilation ducts, and the bathrooms were not ventilated at all.
The ventilation system of the building was transformed into a mechanical exhaust ventilation system using a VILPE ECo S roof fan and a VILPE pressure controller. As part of this process, the apartments' ventilation ducts were connected to an old chimney which was no longer needed for its original use.
This chimney provided a way for extracted air to be removed effectively when the VILPE roof fan was installed at the top of the chimney.
The importance of constant pressure control
The tenement building in Wroclaw needed a VILPE pressure controller because this product allows several apartments to be connected to one ventilation duct. The VILPE pressure controller measures the air flow pressure in this ventilation duct. When the controller detects pressure change, it automatically adjusts the roof fan to ensure consistent duct pressure.
The pressure controller thus keeps the roof fan speed at an ideal level, even though the exhaust ventilation needs of different apartments may vary. It also ensures the ventilation system operates ideally in all weather conditions.
About the ventilation renovation process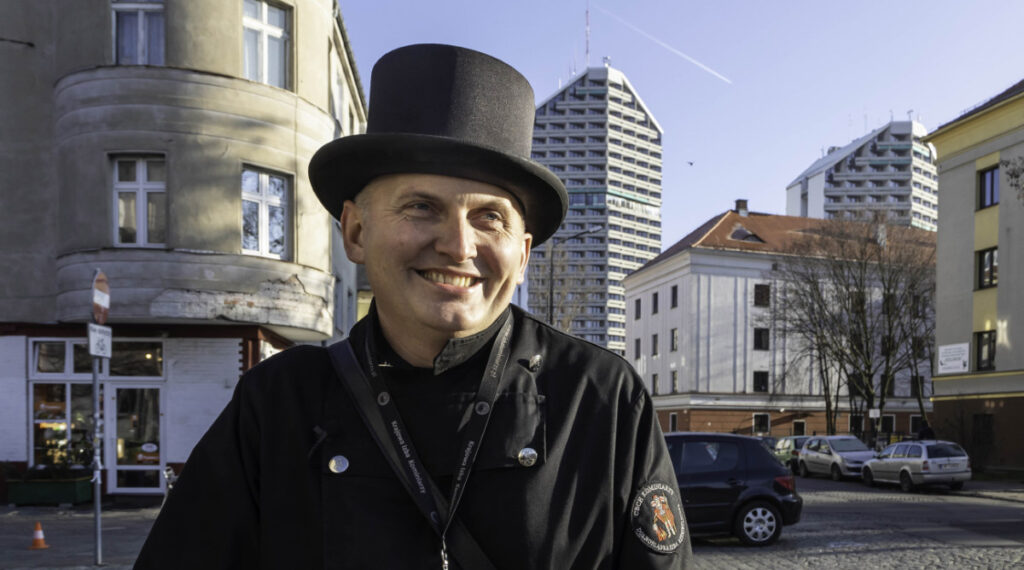 The renovation process started when the housing association on Grunwaldzka Street decided to modernize the ventilation system of the tenement building in question. The standard solution would have been a passive ventilation system, installing individual chimney ducts along the facades of the building. However, this type of ventilation system would have been ineffective, as installing new chimney pipes would not have suited the building's historical façade and it would have been quite expensive.
Before the renovation process could begin, several factors were considered:
The condition of the ventilation ducts was verified, and the old, unused chimney ducts of the heating stove were located. The heating stoves had been removed a long time ago, so these ducts could be used for kitchen and bathroom ventilation.
The ventilation ducts were lined using a special thermo-flexible duct liner, which ensured the correct negative pressure within the chimney ducts. After this, the VILPE ECo S roof fans were installed at the ends of the ventilation ducts. There were a total of two ventilation ducts, one on each side of the building.
Air inlets: the building did not have proper air intake vents, so these were installed to ensure the adequate flow of fresh air into the building
The positive effects of the renovation process were clear: air quality in the building was significantly improved, which increased comfort for the residents. The mechanical ventilation system with pressure control used in the tenement house and the installation of intake vents for each of the apartments also allowed the historic facade of the building to remain intact.
Read more: