VILPE was awarded as the supplier of the year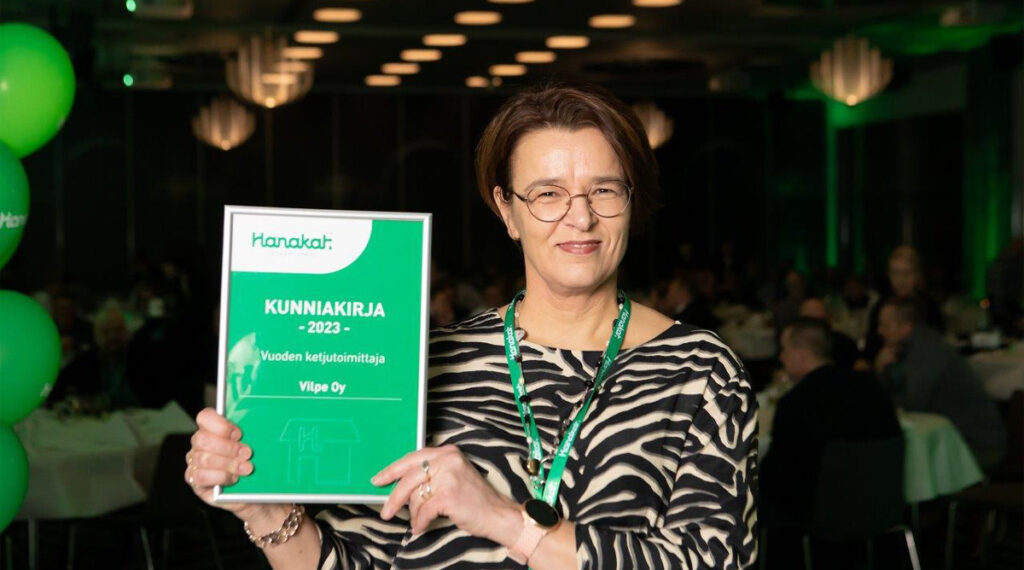 The Supplier of 2023 award was given by Hanakat, a Finnish HVAC chain store during the Hanakat Startti trade show in Tampere on February 23rd.
VILPE Finland Sales Manager Nina Tyni is delighted about the award.
"I'm very proud of our cooperation with the Hanakat retail chain. The award is a recognition of the work with our sales team and Hanakat stores. We have done a great job with the product selection and helped our customers to sell more products. When our customers thrive, VILPE will also be successful.
Thank you for the honour Hanakat!