The redesigned Power A Adjustable fastener: better grip and a stronger connection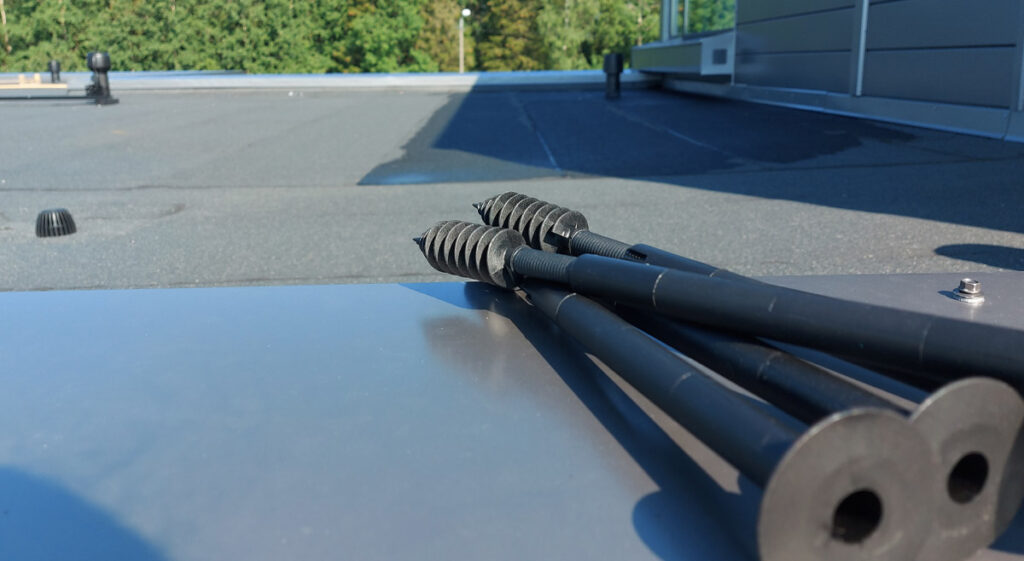 The Power A Adjustable fastener is once again available from the VILPE product range.
The body of the fastener has been updated to provide better grip and an even stronger connection. The tensile strength of the product is 15% greater than the older model: in VILPE's tensile strength tests, the new fastener could withstand a load of 80kg, compared with 70kg for the older model (please note that the test only determined the tensile strength: the fastener's screw attachment to the roof or insulation was not measured).
The Power A Adjustable fastener has a margin of flexibility of 50mm. This eliminates the need for installers to purchase multiple fastener models for varying thicknesses of insulation, as the same length can be used for multiple thicknesses. Another advantage is quicker and easier installation. The adjustable fastener is particularly suited to sloping roofs, where the installer can step on the fastener to adjust it to the correct length.
The Power A Adjustable fastener is suitable for attaching new roof covering and insulation material to old bitumen felt roofing. By adding insulation on top of an existing roof, the insulation capacity of the roof can be increased and, if necessary, the roof slope can be improved. The fastener is also suitable for anchoring floor insulation and for joining rigid insulation together.
The Power fastener is made of strong polyamide (nylon) and the basic colour is black. The product is installed using a hexagonal 350-2X Torx Installation Bit https://www.vilpe.com/en/product/350-2x-torx-bit/
The Power A adjustable fastener is available in longer lengths than regular power fasteners:
Power A Adjustable (round body) 250: for insulation thickness 180–230 mm
Power A Adjustable (round body) 300: for insulation thickness 230–280 mm
Power A Adjustable (round body) 350: for insulation thickness 280–330 mm