All green Croco fasteners are adjustable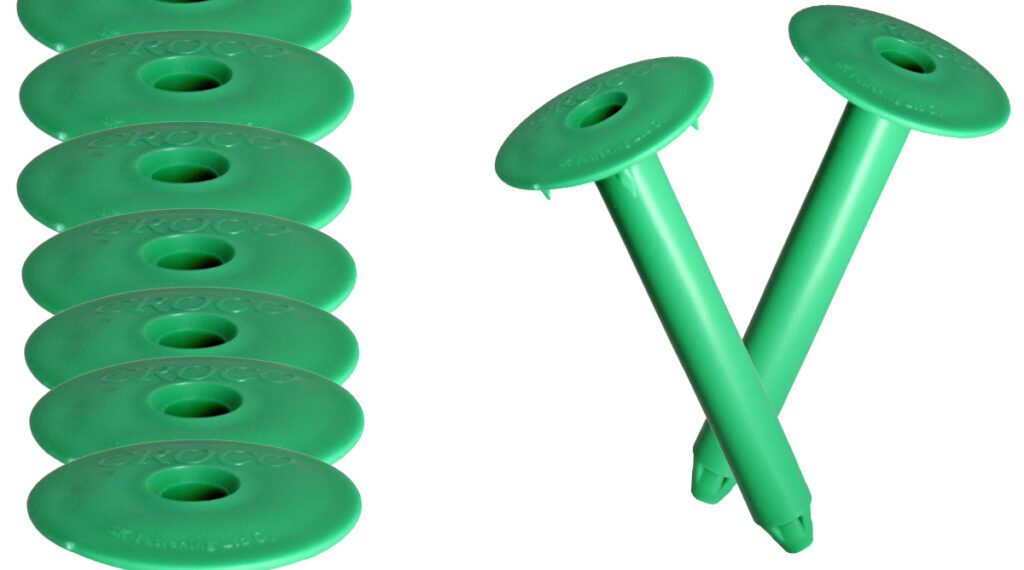 VILPE's Croco selection has been renewed. Starting 2021, all green Croco fasteners can be attached using either an adjustable screw, standard screws or concrete nails.
Originally, the green Croco fasteners were not adjustable and therefore the fastener selection included a separate, black VILPE Croco Adjustable fastener. As the green fasteners were updated, a separate black adjustable fastener was no longer required.
The VILPE Croco selection is now smaller, but nevertheless these products have a wider usage range. When there are fewer fastener models, the product selection process is easier. An installer can choose a suitable fastening method.
Watch this video to get to know all of our fasteners selection.
Read more: